Small business owners – scale your business with business messages
Remember the last time you've had a great customer service experience from a business? You probably still buy from that same company. Maybe you even told your friends about it or recommended that company to others. That is the power of having great customer experiences. It is what sets companies apart from competitors.
A great customer experience is important throughout the whole customer journey, from pre-purchase inquiries to post-purchase support. What matters is that you know and recognize a customer, based on previous conversations you've had with that customer. Only then you can deliver a great experience. But how to do this when you're running a small business? And how to scale customer experiences so it helps you grow your business? Because at the end of the day, delivering great customer experiences can be very time consuming.
How helpdesk software helps you manage and scale customer inquiries
Software is key to scale up things easily. With the right kind of software, you make great customer experiences scalable. For handling customer inquiries at scale, there are great tools out there. These so-called customer messaging platforms allow your business to communicate with customers in an easy manner. Using a customer messaging platform can be a real benefit and time saver. But what exactly is it? And how to use it?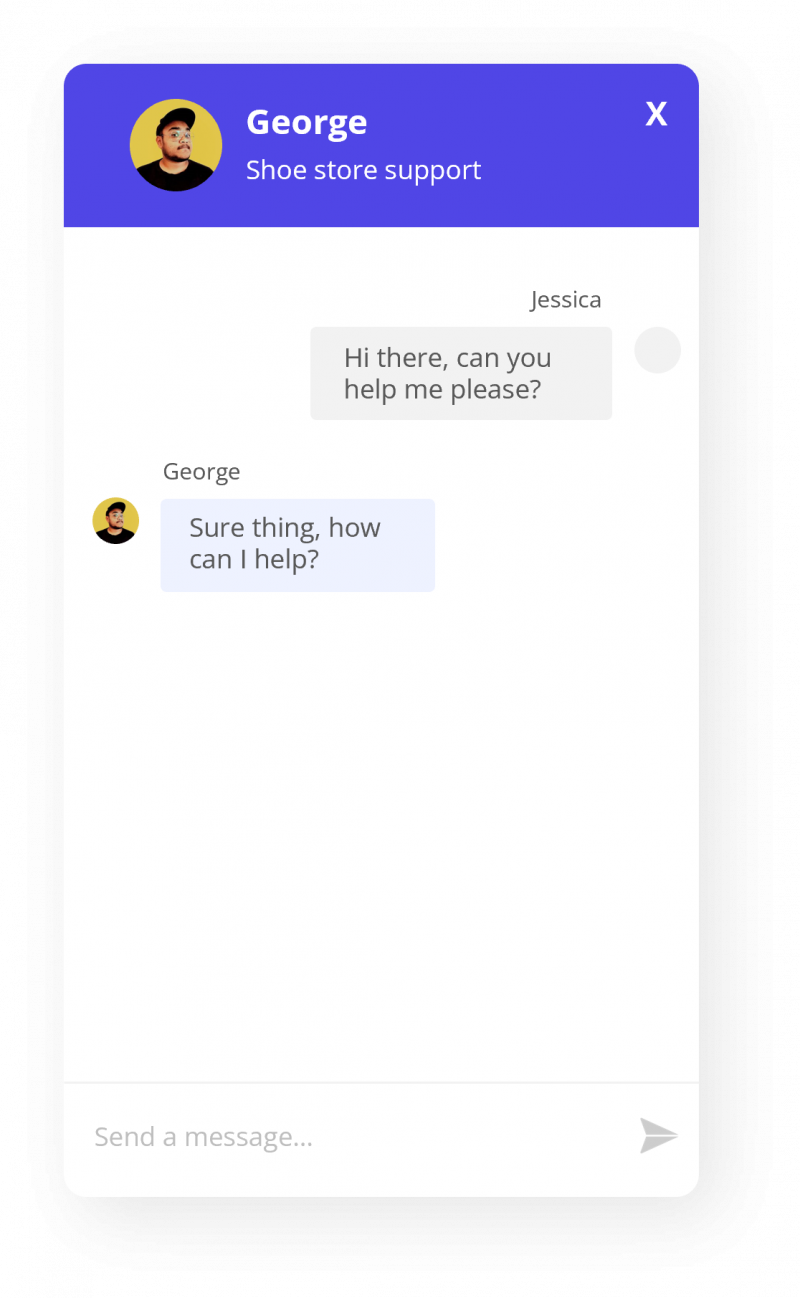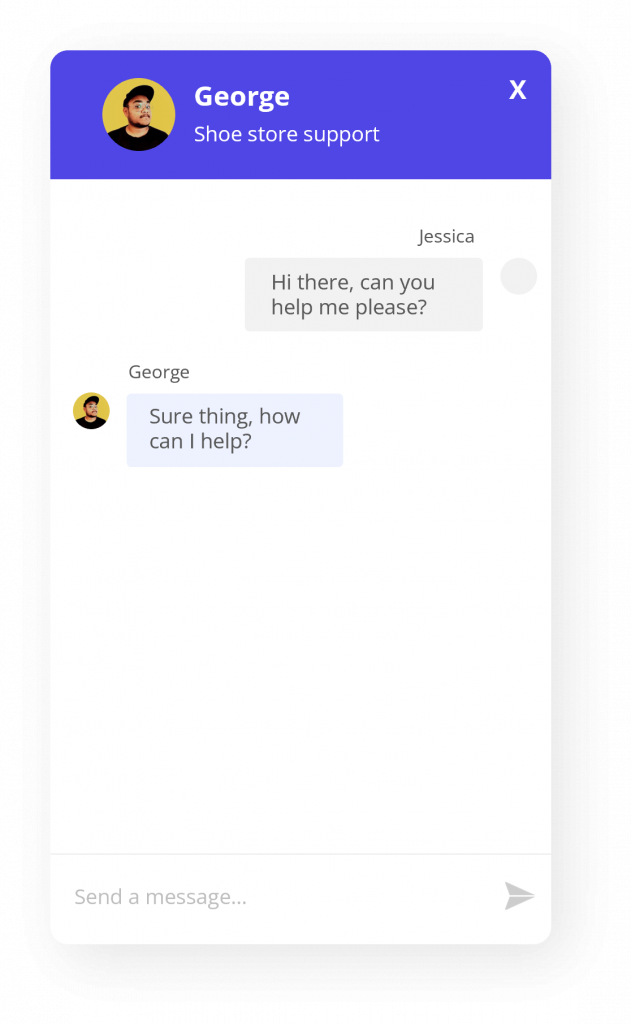 The added value of having live chat on your website
Many customer messaging platforms give you the ability to add live chat to your website. Live chat a little chat icon that shows up on your website once implemented. Implementing such a live chat widget is often easy and doesn't cost more than a few minutes to do.
Adding live chat to your website allows customers to easily contact you and your business. They don't have to search for a phone number, email address or contact form. Live chat turns your website visitors into leads and buying customers. It helps customers, form pre-purchase inquiries to post-purchase support. Studies show that your website conversion increases up to 40% by adding live chat. It might lead to more question instead of for example a contact form, but at the end of the day you want to be in contact with (potential) customers, right?
One inbox to manage all your channels
Another key feature that customer messaging platforms can give, is one inbox solutions for all messaging channels. Basically, this means that channels like live chat, email but also social messaging channels like Facebook Messenger or WhatsApp all end up in one single inbox.
First, this saves a small business owner a lot of time. Instead of managing these channels separately, you only have to manage customer inquiries from the customer messaging tool you're using.
One could argue that only email or phone is sufficient. But nowadays customers are more and more demanding. They want to engage with your brand in the channel they prefer. Channels they use in their day-to-day life, e.g., to communicate with friends and family.
By using a customer messaging platform, you're also building up a rich customer profile. Often these tools provide you with historic information about the customers and show you want previous conversations that customer had with your brand. Valuable information when servicing a customer and you want to deliver that great, personalized customer experience you're looking for.
What a customer messaging platform also does, it allows you to build unified experiences across different channels. In terms of experience, it doesn't matter whether a customer sends an email, starts a live chat conversation or drops you a DM via Instagram.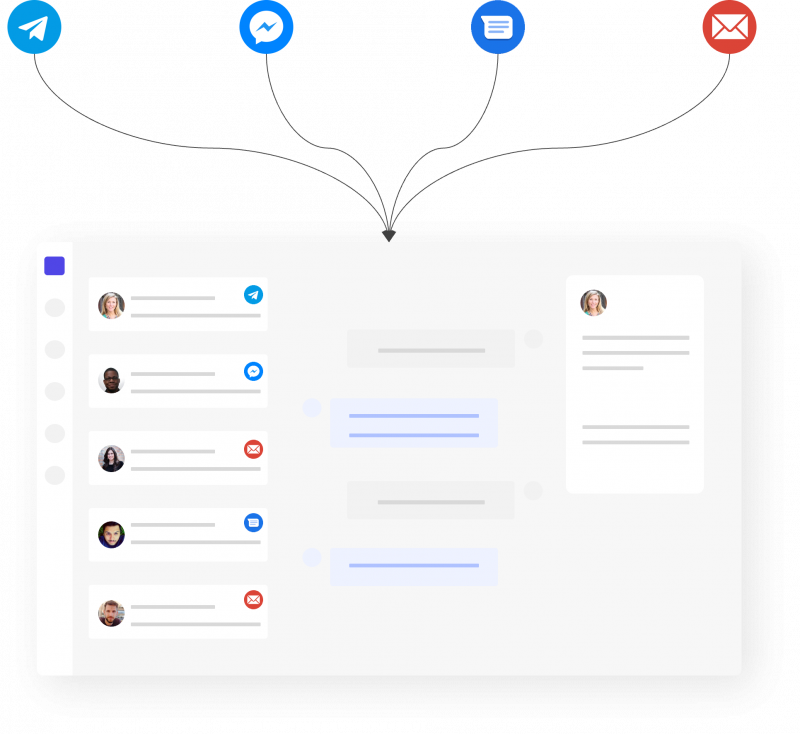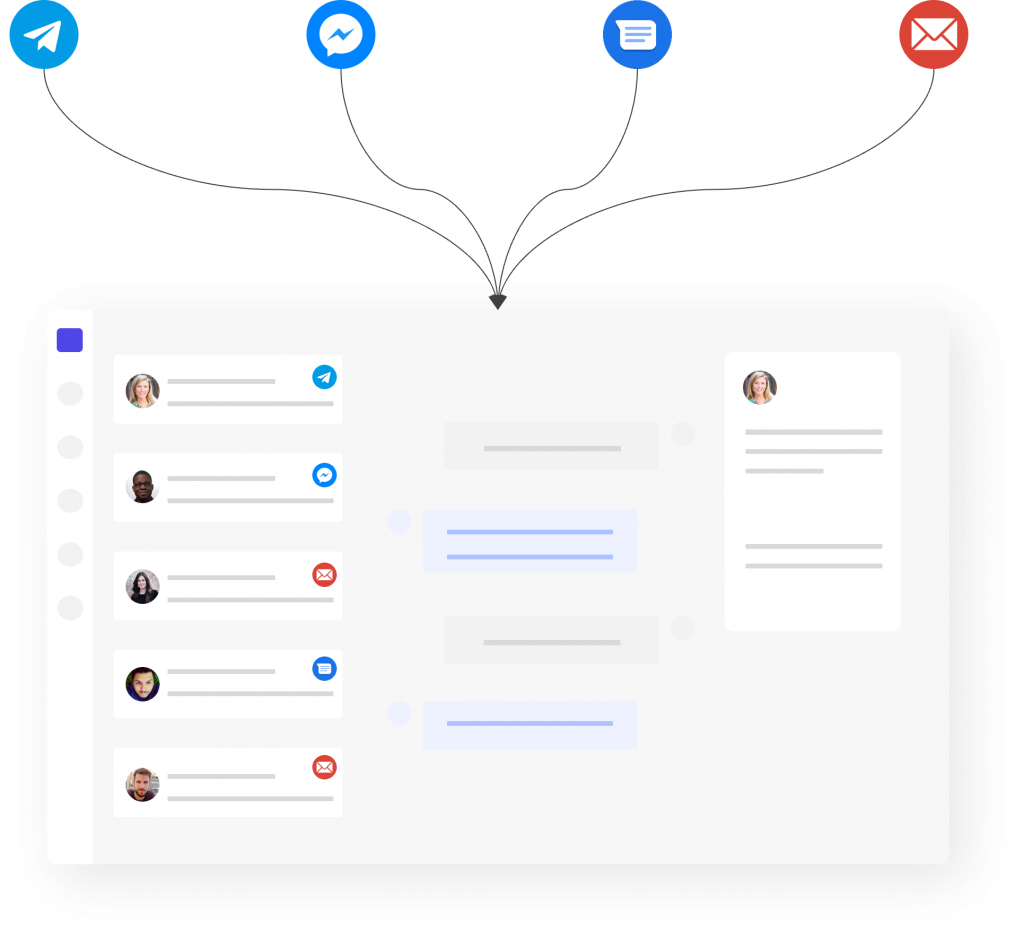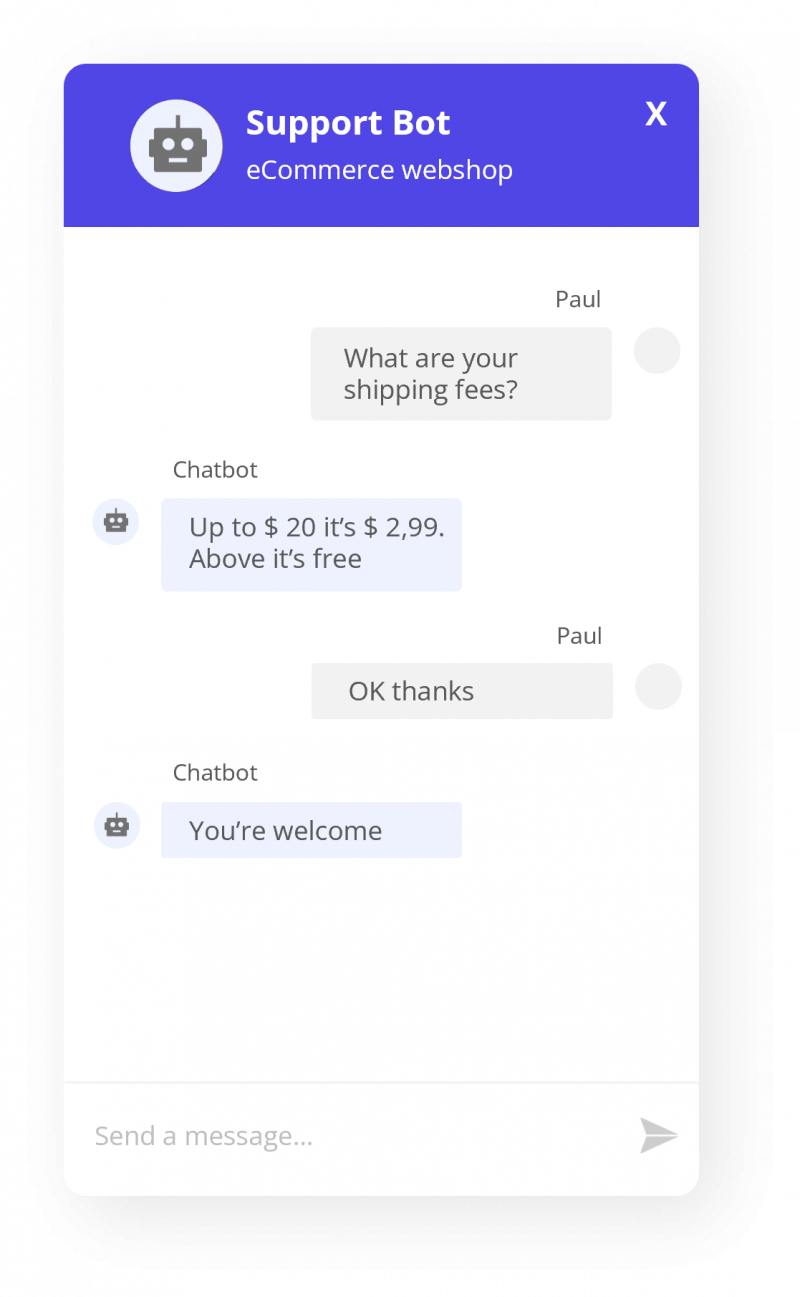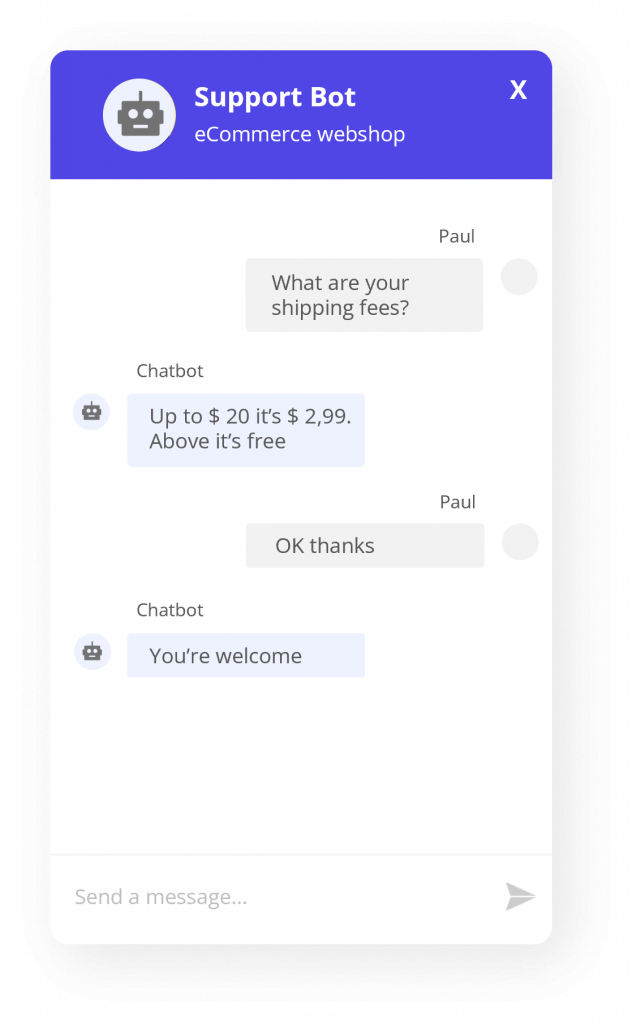 Smart automation and chatbots
Another great feature in customer messaging platforms is automation. With smart automation and chatbots, many recurring customer inquiries can be answered automatically. This saves you as a small business owner a lot of time, but it also increases the customer experience. A chatbot answers instantly, 24/7 365 days a year. So also, at the middle of the night, or when you're on holiday the chatbot will answer.
However, there is a quality difference in chatbots. You have roughly two types of chatbots. The first type of chatbots are scripted chatbots. These are chatbots that are easy to set up, but they are not really providing a great experience for customers. These chatbots follow a pre-defined question and answer flow, which makes them rigid and not customer friendly.
The second type of chatbots are non-scripted chatbots. These type of chatbots use artificial intelligence and Conversational AI to answer questions and are more human in their replies. To learn more, have a look at a video we've made about this topic: the difference between scripted vs non-scripted chatbots.
At Table Duck we focus on the non-scripted, Conversation AI driven chatbots. Naturally these chatbots require hours of training and coding. However, our pre-trained chatbot is ready to go and help your customers. We aim to have the best customer messaging platform, including live chat, one inbox for all your channels and intelligent automation. We're here to help you rock your business. With our free and paid plans, there is always something that fits your business needs.