Booking a test drive through a live chat conversation
Before you buy a new car, you have to make a test drive. A local car dealership in California gets hundreds of requests every week for test drives of both new and second hand cars. These requests come in through phone, email, a form on the website and even social channels like Facebook Messenger.
Booking in these test drives and replying to customers is a pretty time consuming activity. The local car dealership hires students to handle all of these request. In all honesty, some requests for a test drive get lost which leads to unhappy and disappointed customers. Especially when it turns out that the car is then sold to somebody else.
Isn't there a more efficient and organized way to handle customer requests and conversations?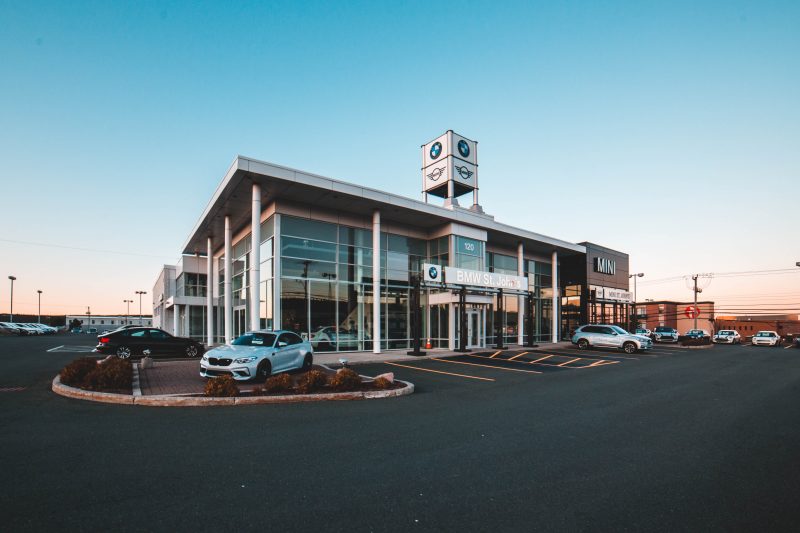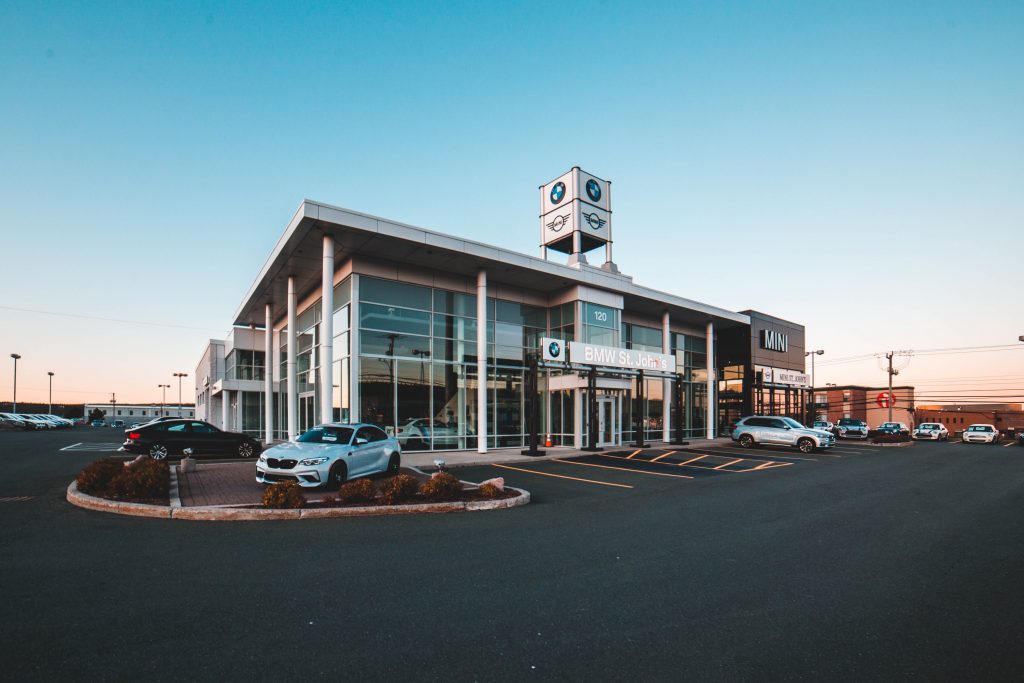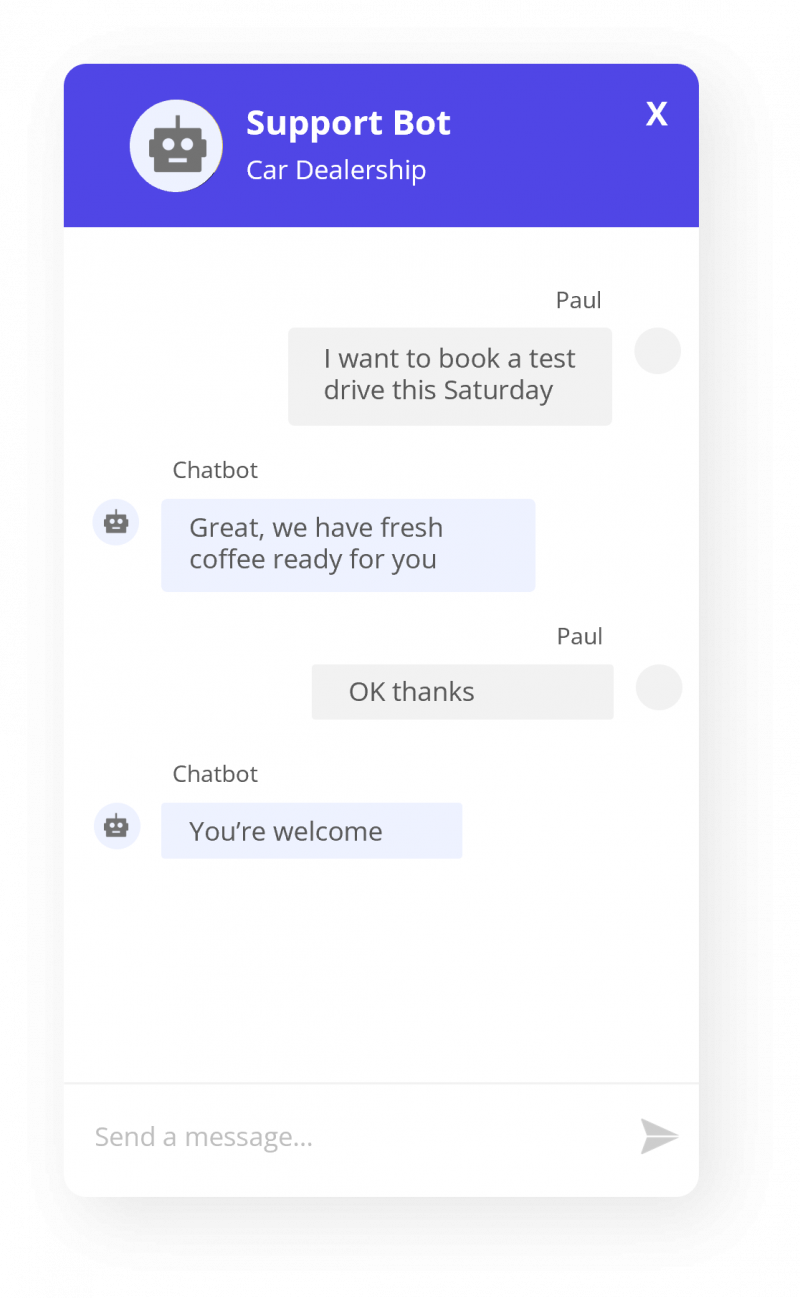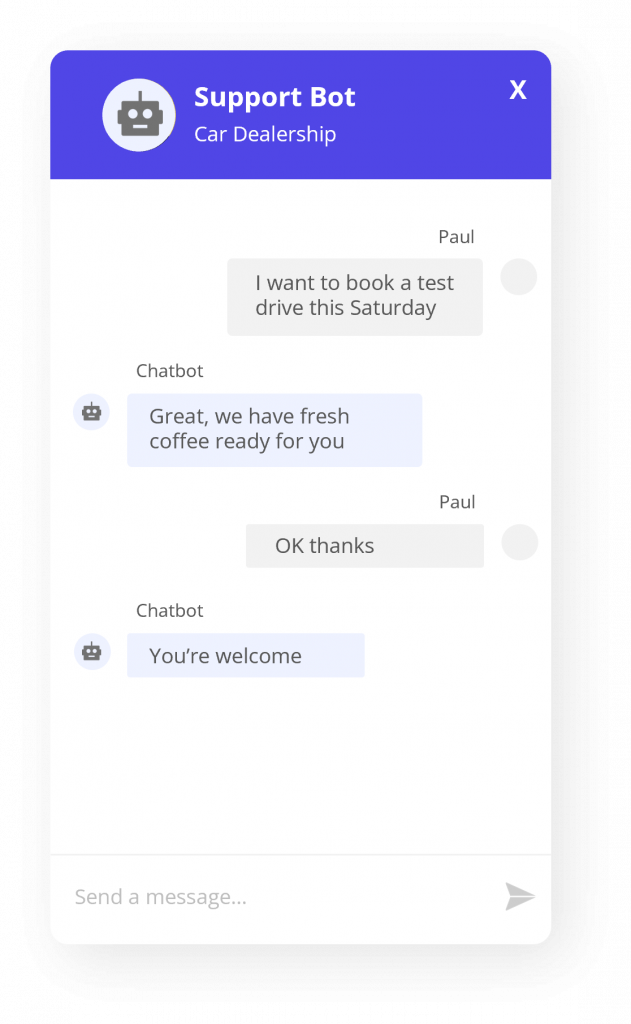 A unified inbox with intelligent automation for customer service requests
A unified inbox helps the local car dealership to manage all customer requests. Channels like email, live chat on the website and social messaging apps all end up in the same inbox. With Conversational AI and smart automation, customers get replied instantly by a chatbot. It handles customer service request from booking a test drive to a request for maintenance or a repair, even outside business opening hours.
When the conversation with a customer is too complex for the chatbot and Conversational AI, it hands it over to human agent to handle.
Omnichannel, unified experiences in customer service
Learn more about how to create great, omnichannel messaging experiences in customer service.
The #1 Customer Messaging platform for businesses
All channels in one inbox
Connect all your customer support channels like Email, Live chat or Facebook Messenger into one inbox.
Automated conversations
A chatbot answers most of your customer support questions.
Seamless human handover
Easily taking over conversations and answering the customer in case the chatbot doesn't understand.
Multiple languages
Our chatbot speaks and helps your customers in multiple languages.
Customer profiling
Build rich profiles and easily merge multiple communication channels from the same, single customer.
Works out of the box
Easy to set up, within 5 minutes. No coding required or complicated flow builders to work with.