Running a retail store
Jasmin is running a successful boutique retail store. She sells books and plants. Customers come to her store from miles and miles away.
Jasmin uses her website to attract customers to her store. She has many monthly visitors but also tons of  emails about things like opening hours or the location of the store. Sometimes potential customers need to wait a while for an answer since Jasmin is helping other customers physically in the store.
How to handle customer service requests when running a retail store?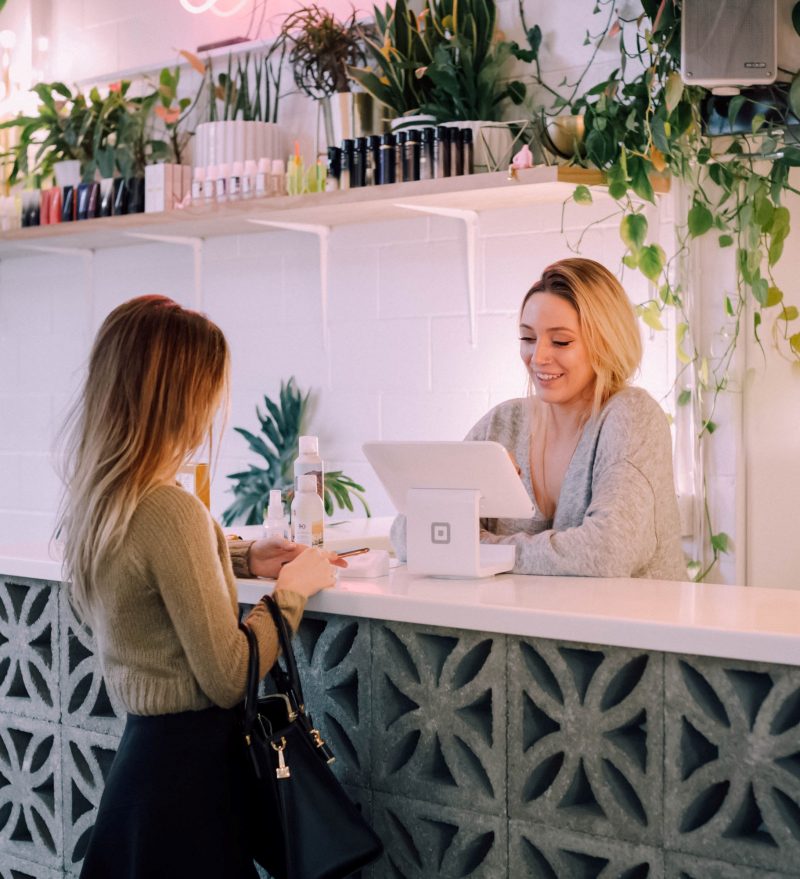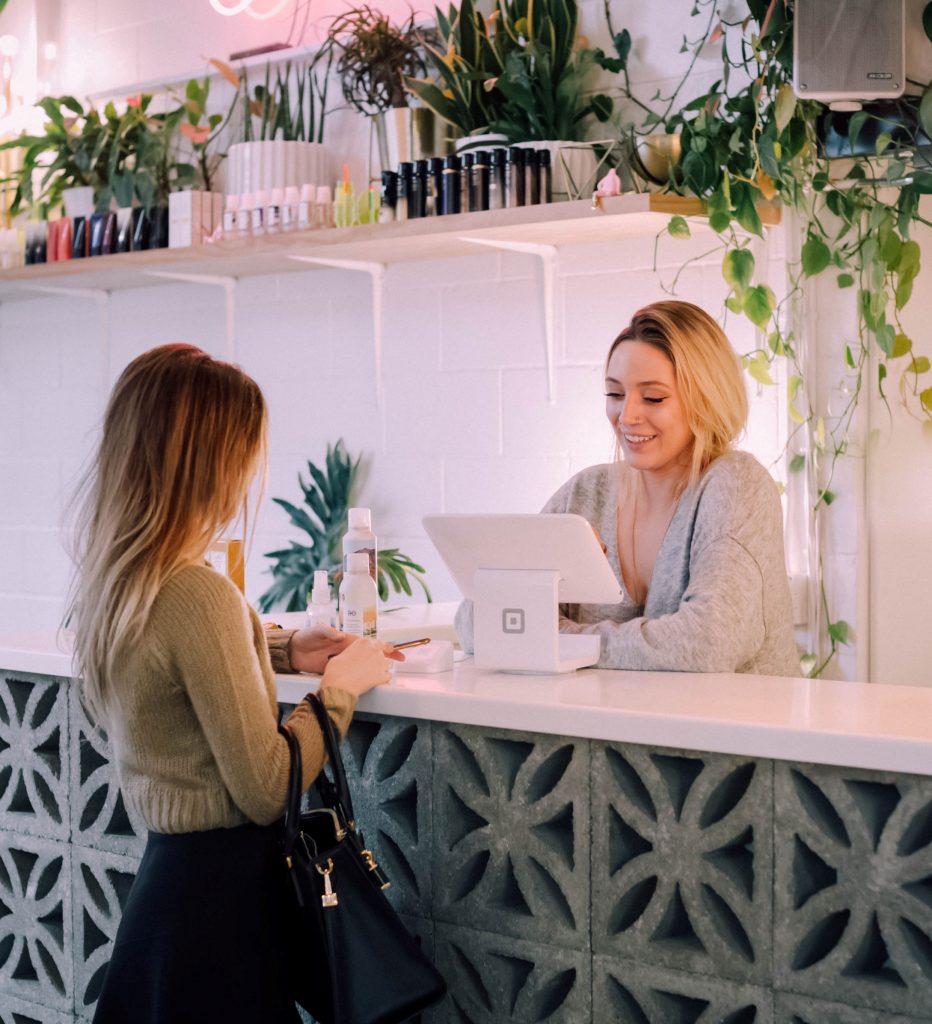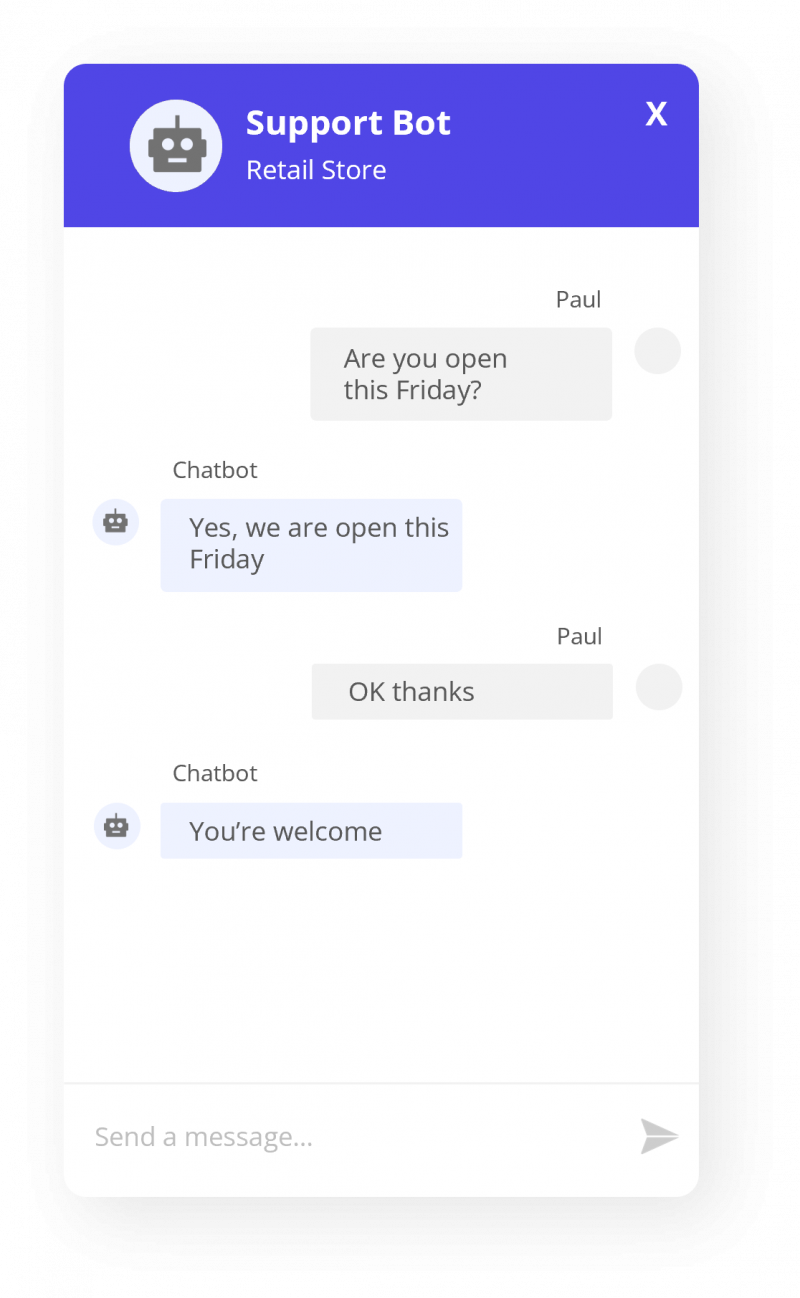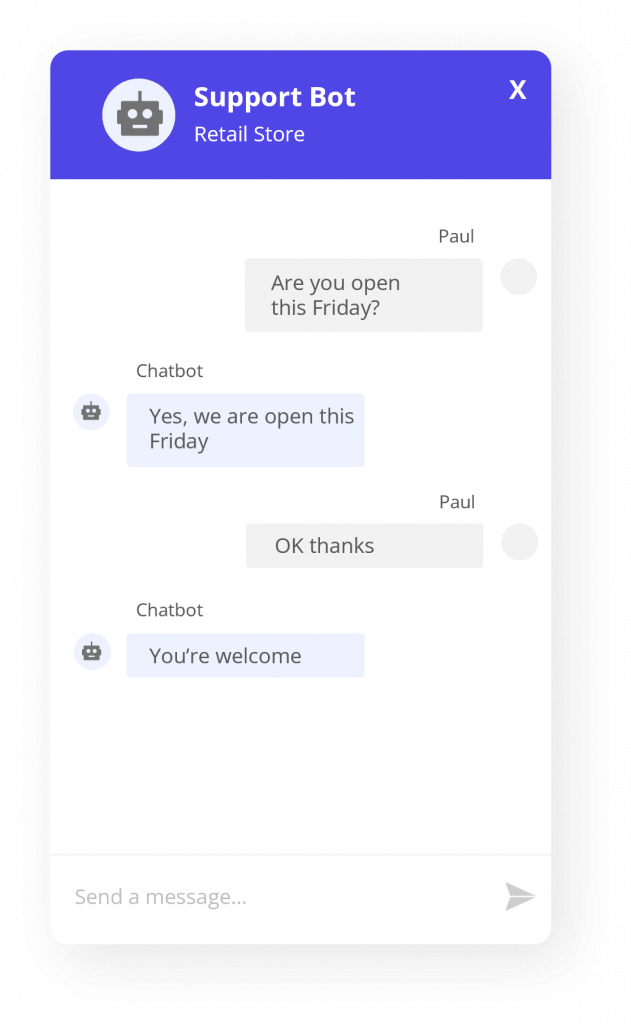 Automating customer service and live chat with Conversational AI
Jasmin can answer live chat conversations or social media messaging instantly while serving customers in her retail store at the same time. How? By using a intelligent chatbot that runs on Conversational AI.
The chatbot will be the first line of customer support for Jasmin and answering questions like "What are your opening hours?" and "Where is your store located?" More value added, complex conversations will be smoothly handed over from the chatbot to Jasmin. Here both her offline and online customers will be happy with the customer support they get. A typical win-win situation.
With a unified inbox, Jasmin has all her messaging channels like live chat, email, or social messaging in one place.
The difference between scripted vs non-scripted chatbots
Learn more about what the differences are between scripted vs non-scripted chatbots and how it impacts the customer experience.
The #1 Customer Messaging platform for businesses
All channels in one inbox
Connect all your customer support channels like Email, Live chat or Facebook Messenger into one inbox.
Automated conversations
A chatbot answers most of your customer support questions.
Seamless human handover
Easily taking over conversations and answering the customer in case the chatbot doesn't understand.
Multiple languages
Our chatbot speaks and helps your customers in multiple languages.
Customer profiling
Build rich profiles and easily merge multiple communication channels from the same, single customer.
Works out of the box
Easy to set up, within 5 minutes. No coding required or complicated flow builders to work with.